Dispersal Sales

From a spade to a combine harvester, and livestock to a steam engine, dispersal sales involve just about any item you would expect to find at a farm or country estate – and some you would not expect to find.
Local knowledge counts with retirement dispersals or sales of used machinery, and we provide a full service, attracting buyers, producing catalogues, advertising and staging auctions.
Dispersals involve plant (diggers, excavators etc), farm machinery, hand tools, and all domestic goods, so watch this site for details of our next event, and contact us if you would like advice about planning your dispersal.
FARM SALE AT RIPPLEWOOD MANOR
18th October 19
Farm Dispersal Sale – Friday 18th October at 2.00 PM.  Click here for catalogue.  Click here for extra photographs
FARM SALE AT FINCHERS FARM, WHITBOURNE
12th July 19
Thank you to everyone who came and supported the sale at Finchers Farm on friday.  There was a very large turnout of buyers with a total of 540 sale lots on offer. 
Click here for the report.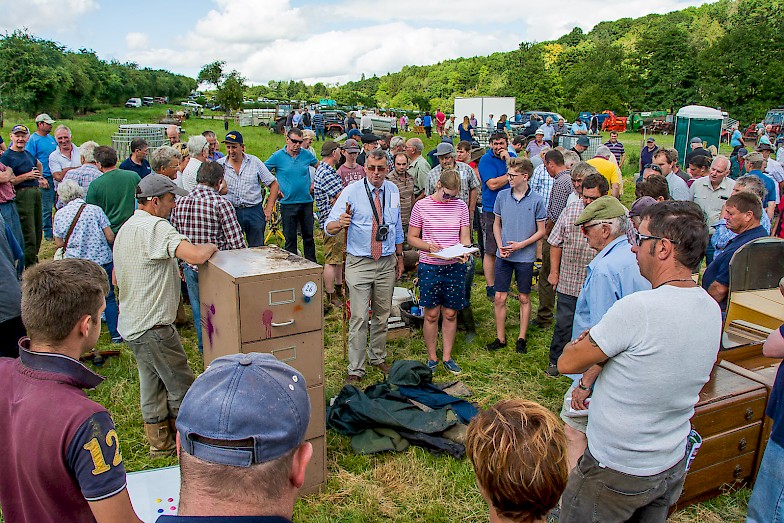 Photo courtesy of Paul Lack Photography